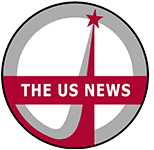 The 2023-2024 school year is finally here, and with it comes year 125 of the University School News! We are incredibly proud of the editorial team we have put together this year. After serving alongside Theo Moll and Braedon Olsen last year, Oliver Thomas is taking over as the sole editor-in-chief this year. Brad Perry will serve as News and Opinion Editor, Anthony Messina will be taking on the role of Sports Editor, and Stephen Weinberger will join us as our Arts and Entertainment Editor. We are excited to begin another year of the longest-operating student-run newspaper in Ohio. Not only do we hope to build off of the tremendous work of past editors, but we also intend to grow the paper, adding readers and writers alike.
          Our vision for this year's edition of The US News is to ensure its continued service of providing a platform for students to make their voices heard. As the voice of the student, writers can develop a sense of journalistic writing invaluable to their lives ahead. The US News will also serve as a hub allowing students to stay informed about their community by reading about school events, opinions from fellow students, and news relating to politics, art, and culture. We plan to conduct weekly meetings during lunch with our staff writers in which we will discuss the basics of journalism, propose strategies for composing a well-written piece, and brainstorm possible ideas for future articles. 
          We have several ideas to increase student engagement with US News. We plan to post QR Codes around the campus that will link directly to our official website, where users can scroll through our latest articles. We also plan to include the best US News articles of the week in University School's weekly newsletter. In addition to this, we are excited to announce that we will be putting together a Semester Review that will be printed and distributed throughout the school on the last day of classes before midterms and Winter Break. Our hope is that these efforts will lead to more widespread readership of The US News across the US community as well as a more diverse body of articles, opinions, and perspectives catering to even more interests. With the new year, we also hope to innovate the US News through monetization. By selling ads to local businesses, alumni, and patrons, we will be able to fund our website and become self-sufficient. Of course, none of this would be possible without our writers, student body, staff, and sublime advisors, Dr. Foulds and Dr. Sullivan. So, thank you to everyone involved in University School News, and we're really looking forward to kicking off this year!