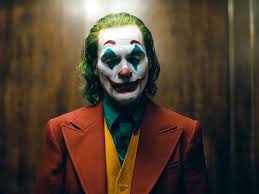 February 21, 2020
Todd Phillips' Joker is a well-crafted film in all aspects. In a time when contrived superhero and comic book films contaminate modern cinema, this film is a breath of fresh air. Jokertells the story...
March 29, 2019
In the fall of the 2018-2019 school year, advanced Spanish students led by Mrs. Alondra Pacheco founded the Ohio chapter of the National Spanish Honor Society at University school. Accepting applications...
Arnold von Engelbrechten, Editor-in-Chief
November 5, 2018
The big 1-2-0 is finally here. As we begin to gear up for our first days back, hopefully, some of you will take the time to appreciate this landmark year for our school paper....
Content of the US News does not necessarily reflect the views of University School administration, teachers, or faculty. We are committed to the uncensored Voice of the Student.