The Prescott Problem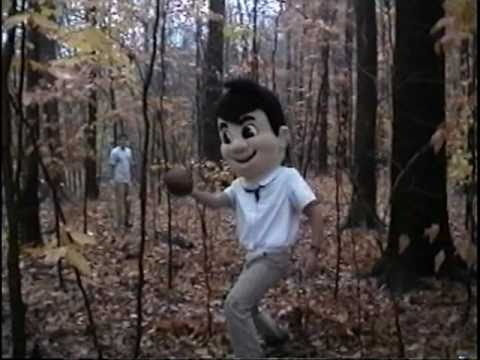 For over a century, mascots have been used by sports teams and organizations in order to promote businesses, demonstrate an institution's values, and unify employees. Within school settings, mascots have been used to unite students of different backgrounds, grades, and interests as one school community.
However, at University School, it is apparent that our mascot, Prescott Prepper, does not promote unity as a mascot should. Although University school is right to be proud of its diverse student body, which includes many different religious, ethnic, and sexual identities, our own mascot – the face of University School in educational, athletic, or social events – is a White male. It's essential for a mascot to be a unifying figure, not a figure that fails to reflect a significant portion of the University School student population. It's difficult to unify US students when their supposed representative only looks like a portion of the University School community.
Another important aspect of a mascot it that it is embraced and supported by the people (and teams) it represents. According to a US News poll sent out to the school, Prescott does not have clear or enthusiastic support among University School students. Out of the 177 respondents asked, 68.9 percent of respondents reported that they did not like our current mascot, 17.5 percent reported that they were indifferent, and 13.6 reported that they did. When asked if they like being called a Prepper, 71.2 percent of respondents said they did not, 13 percent said they were indifferent, and 15.8 percent said they did. When asked if they knew what a Prepper was, 82.5 percent of students polled reported they did, and 17.5 percent reported they did not.
Although this sample does not represent the entire student body, it's a snapshot that displays an overwhelmingly negative opinion towards our mascot, Prescot the Prepper, and even the name Prepper. Moreover, Prescot the Prepper was never the official mascot of the school or sanctioned by school leadership. The term prepper is also associated with the phrase preppie which refers to rich, upper-class, young white people, a classist notion which US has tried to distance itself from. Although US may have a specific dress code and is a predominately white institution, this name still creates a false narrative about our school, boxing up the entirety of US students under a negative stereotype.
In terms of finding a new mascot, I suggest that each house vote on a mascot of their choice which will later be sent to the prefect board. Three finalists can be chosen and later voted on by the entire school. Our mascot and our name both have a history with this school, however, it's clear that this change is needed. University School is already a great institution, with a dedicated faculty and administration. As the next generation, it's important that we do not let our outstanding strengths hold us back from our underlying weaknesses.