What should I do with my Yeezys?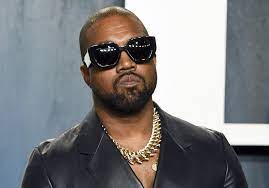 In November 2022, Kanye West released a tweet that would change his career. He tweeted, "I'm a bit sleepy tonight but when I wake up I'm going death con [meaning to say def con] 3 on JEWISH PEOPLE. The funny thing is that I can't be Anti Semitic because black people are actually jew also. You guys have toyed with me and tried to black ball anyone whoever opposes your agenda."
Because of this single tweet, Ye lost almost half of his net worth, multiple brand deals, and millions of fans. But this tweet means much more than financial loss. It polarized the world and was a major catalyst for the ongoing growth of antisemitism around the world. The reaction to the tweet left me torn between two parts of my identity. My Jewish side was enraged by the hate towards my community. But the sneakerhead side of me was not so much enraged but rather confused. To understand my mixed feelings, we have to go back to the beginning of my sneaker obsession.
When I was around 10 years old, I was obsessed with the movie Back to the Future. One day, I came across an article online about the shoes Marty McFly wore in the second movie. Much to my surprise, Nike had collaborated with the makers of the movie to release the shoe to the public. And, just like in the movie, the shoes laced themselves. Without even reading the article, I ran to beg my parents for the shoes, thinking they wouldn't be that expensive. Little did I know, the shoes, dubbed the Nike Air Mag, were a special release. Only 89 pairs were released via auction, all of which went for upwards of five figures. This article opened my eyes to a world of special edition shoes that I didn't know existed. From that day on, I engrossed myself in the world of self-proclaimed "sneakerheads" and eventually shared the same passion as they did. From that day forward, I became a sneakerhead, and eventually amassed a large collection of shoes myself.
Now you are probably wondering, "How does Back to the Future relate to Kanye West?" The answer is quite simple. Both the movie and Kanye have an influence on the sneaker world. When it came to shoes, anything Kanye touched turned to gold. Starting from his early days with brands like Nike and Bape up until the end of his Adidas contract, people would go crazy for any shoe with his name attached to it.  I was one of those people. I can recount many early mornings lining up outside sneaker stores waiting to get my hands on Kanye's newest release. It was in those lines that my sneaker obsession blossomed. I talked shoes with people at least 20 years older than me and fell in love with the culture. I made friends I still talk to today all because of Kanye's shoes. This is why it is so hard for me to let go of my Yeezys.
After Kanye's antisemitic remarks, I saw many people selling, disposing of, and even burning Yeezys. But for me, it was not so easy to part with them. At the time, I owned three pairs: the Yeezy 500 Super Moon Yellow, Green Glow Yeezy Slides, and the Yeezy 700 Wave Runner. Each of those shoes represented a story or an experience I had. But I struggled when trying to decide if the stories outweighed the attacks on my culture. I let go of the Yeezy 700s but still have the 500s and slides. They have been sitting in my closet and collecting dust since November. This raises the question, what should I do with my Yeezy's?
I feel as though there are two sides to the argument.
The first argument is to keep them because they are technically Adidas shoes with Kanye's name attached to it. All Adidas Yeezys were manufactured and sold by Adidas. But, the trademark of the brand "Yeezy" belongs to Kanye. Therefore, it is hard to distinguish where the shoe is really from. The primary designer for the Yeezy line, Steven Smith, has continued to stay with Kanye and had also signed with Donda Industrial Design (Ye's design company) in 2022. The designer, nicknamed the "godfather of shoes", has yet to condemn Ye's remarks and has been relatively silent since the tweet was initially published in November. This makes it hard for me to justify keeping them because most of the design team supports Kanye and has yet to condemn his remarks.
The second argument is to sell them to another person. This is also hard for me to do because as mentioned before, each shoe has its own story and they all have some sort of sentimental value. For each Yeezy I own, I spent hours scouring the internet for the best price, waiting in line, or chasing them down in a different way. I don't want those hours to go to waste.
To a non-sneakerhead, my moral dilemma might seem shallow or even misguided. Most people do not see shoes the way I do. To me, this dilemma represents much more than a pair of shoes. To me, this contributes to the bigger question, "can you separate the artist from their art?" Whether Ye had a personal gripe with one Jewish person or meant what he said, it leaves me and many other people asking that question. While I am not here to express my opinion on that question, I feel it is important to share my dilemma. It contributes to the story in the sneaker community and beyond of what happens when your values collide with reality. As I am finishing this article, I still do not know what I'll do. I am simply frustrated my passion for shoes has been corrupted by the complexity of our times.
What started as a simple hobby has now become a quite complex and unwelcome moral dilemma. The community has become much more toxic and secluded. When I first entered the sneaker community in 2016, anyone could be a sneakerhead. As long as you shared the same passion as others, you were one. Now, gatekeeping and controversies such as Ye's tweets have changed the community forever. The strain of racism and antisemitism has now seeped into a community that was once an escape from the outside world.
That is why it is so difficult for me to sell them. I am not ready to sell my Yeezys because the shoes represent what the community once was. Selling them would be like surrendering to what the community is now.