Top 5 Movies of the Summer
This past summer was the most film-filled summer I have ever had, without question. I spent nearly every day finding the time to watch at least one film, whether new or old. In terms of non-new releases, there were some great films (Whiplash, Punch-Drunk Love, Chicago) and there were some… not great ones (Drive, Gone Girl, UHF). However, I want to focus particularly on the new releases of the summer, on which I spent countless dollars going to the theater and watching. In total, I watched fourteen brand-new films in theaters and I want to go over my personal favorites! I am restricting this list down to the five best because I could be writing all day about the worst of the summer. Without further ado, here are my top five favorite movies from summer 2022!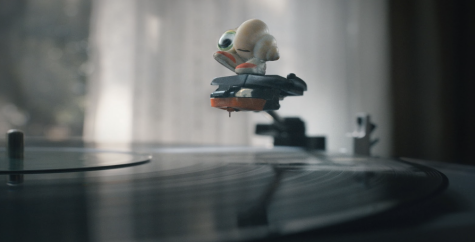 Marcel the Shell With Shoes On
After the release of A24's Everything Everywhere All at Once, I was incredibly eager for the next film distributed by this juggernaut of a studio. After a generally large scale, multiversal, and dramatic film distributed by A24, their next film being a small scale story about a tiny shell and his relationship with the cameraman and his family was probably the last thing I would have expected from this studio. Nevertheless, I was excited to see Marcel the Shell With Shoes On purely based off of the exhilaration I felt from the film prior to it. After leaving the theater, I was thoroughly pleased with this wholesome and feel good story about love and friendship. Marcel (performed by SNL Alumni Jenny Slate) himself is a character that anyone can easily feel for because of the sheer cluelessness he feels about everything around him. Watching him adapt to his surroundings while getting a few chuckles from his human roommate Dean (performed by the director of this film, Dean Fleischer-Camp) is something I never thought I needed. It's important to enter this film with little to no knowledge of the story because it could very easily ruin your experience. However, it is a film that portrays not only relationships with people but sudden fame extremely well, having me feel very sympathy for Marcel and Dean as characters. Not only that but, without spoiling, Nathan Fielder plays a character in this film and he just created the HBO Max original, The Rehearsal. Expect an article about this underrated project very soon. Furthermore, this movie is the very definition of the word "charm." I was incredibly pleased with how this film came out, even though I may not like it nearly as much as some others out there. It is a surprisingly "real" film that puts these characters in very realistic scenarios, despite the fact that Marcel is a literal talking shell with shoes on. Do I recommend this film? 1000% yes. You will not be disappointed with how much this film can move you emotionally. Yet, there are more movies that released this summer that I have more to say about, so just to wrap this one up, I wholeheartedly recommend this movie. Watch it with your family! It's just a charming watch all around.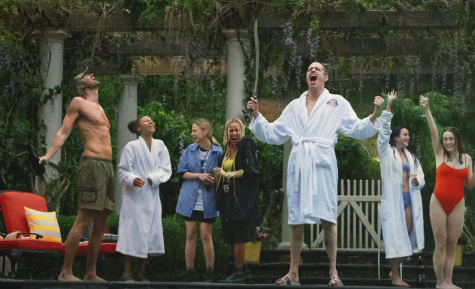 Bodies Bodies Bodies
The advertisements of this film did not do the story, acting, or humor justice in the slightest. As the release date of this movie quickly approached, I was quickly put off by its seemingly basic horror-aesthetic and feel that many modern, cliché horror films fall victim to. In fact, the only reason I wanted to see this movie was because it came out right around my 18th birthday and I wanted to laugh at it with a bunch of friends. The cast was widely unknown to me besides SNL Alumni Pete Davidson and Maria Bakalova who portrayed Tutar in Borat Subsequent Moviefilm: Delivery of Prodigious Bribe To American Regime For Make Benefit Once Glorious Nation of Kazakhstan. With my expectations set to the floor, I walked into the movie theater with my friends, anticipating the laughing fits that we would experience throughout the entire film. By the time I was done, I was thrown off guard by the genius political commentary that this film has on Gen Z and unexpectedly comedic element to it that left me and my friends laughing WITH the film rather than AT it. The performances in this movie were incredibly funny even with people like Pete Davidson starring in it. The standout performance however was Rachel Sennott as Alice who completely stole the show from the minute she was on screen to the end of the film. She was the epitome of what this movie was trying to say about Gen Z and how they would handle themselves in a situation like what these characters got in. Of course, being a horror film, there are bound to be deaths. I won't be spoiling these deaths but they were all so interesting and clever which all culminated into a twist that no one could have predicted. Some people may be upset by it, but I personally found it to be amazingly humorous and effective as well. It wasn't until walking into the theater for this movie that I remembered this was another A24 film, a studio that never ceases to distribute high quality and thought-provoking films. Bodies Bodies Bodies was no exception to this statement. I can completely understand why someone wouldn't like this movie. Yet, I still recommend it simply because of what it is trying to say. It is important to remember that this film isn't necessarily one that falls into the horror genre. Yes, there is disturbing imagery, violence, and a few scares at points (so I guess that classifies it as horror?), but the point isn't to scare you, it's to make you aware of the current generation in a way that doesn't insult or put down anyone apart from this generation. It's a very unique way of displaying Gen Z and one that can very easily be shown to someone who is a part of Gen Z (like me!). This is a very underrated film that is very easily outcasted by other previous and upcoming A24 projects. If you get the chance to watch this movie anytime soon, I completely recommend it! It's a funny experience that has a very creative spin from a seemingly dying film genre.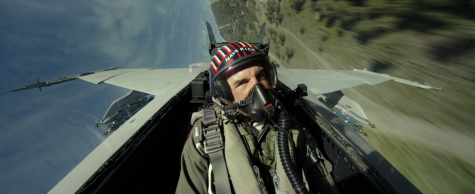 Top Gun: Maverick
Top. Gun. Maverick. By far the biggest film of the summer, no one could have ever seen Top Gun: Maverick being as impactful and amazing as it was. When I first heard they were making a sequel to a random, completely average Tom Cruise 80's flick that didn't seem to warrant a sequel I had the same reaction as many: "okay." Was I going to see it? Eh, maybe? Was it going to be good? Probably not. That was until the film had its premiere at the Cannes Film Festival where it received not only a five minute standing ovation from a critical-film audience, but it also received an honorary Palme d'Or (the HIGHEST award given to a film at the entire festival). I was shocked, beyond shocked. This movie? The Tom Cruise 80s sequel movie? THAT got the award? I couldn't believe it! So naturally, me and a couple of friends went to go see the new film. Right before that, I watched the original Top Gun and, just like everyone else, I was unimpressed with it. So my expectations were at war with themselves. "This is supposed to be amazing, but the first movie is so unremarkable! What is this movie even going to be?" I'll give you an answer. Spectacular, fun, and a two hour and eleven minute adrenaline rush. It felt like Tom Cruise came down from heaven and was like "I'm going to make one of the greatest films of the summer and make so much money because I am Tom Cruise." While I didn't think it was at the same 10/10 spectacle level that many people make it out to be, I thought this movie deserves a lot of the praise it gets. Tom Cruise, Miles Teller, Glenn Powell, Jon Hamm, and so many actors clearly loved being a part of this project because you can tell from start to finish this is a passion project, not some way to make more money for Tom Cruise. It felt like a love letter to Top Gun, this genre of film, the 80s, and cinema itself. Its story, while you needed to watch the first movie to understand a few of its plot points, was thrilling, exciting, and, at times, stress inducing. It's a shame honestly that I feel you have to watch the first movie to understand what's really going on in this one because the sequel is leagues better than the original! If there is one thing that Tom Cruise knows how to nail when it comes to any of his films, mainly those in the Mission Impossible series, it's the action. Top Gun: Maverick has to be some of the best work he has ever done in this regard. The thrilling plane flying sequences to moments where he is on his motorcycle to moments when he is talking to Rooster, it's all so gorgeous to watch. My eyes were glued to the screen from start to finish because of the way the action was done and how the entire film was shot. The cinematography was beautiful with how they chose to color the movie with the golden hour lighting. Not to mention, the acting was very great on all fronts! There were points where this movie was clichéd, just like an 80s film. Those were moments that I thought could have been dealt with better. Yet, the action and the story completely made up for any awkward or cringey parts this movie had. I am sure that the majority of those reading have already seen Top Gun: Maverick because it is now one of the highest grossing films of all time and, at the time of writing this article, has just passed Avengers: Infinity War in terms of overall box office profits. But if for some reason you have yet to see this movie, buy a ticket, buy popcorn, buy a drink, and just enjoy the ride. You will not regret it!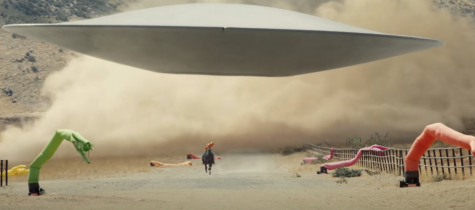 Nope
Jordan Peele is a director that I have only very recently gotten acquainted with because of his tendency to make horror films. For a long time, I was kind of a wimp and refused to watch any and all horror movies because they would scare me to death. That was until I watched Jordan Peele's Get Out where everything changed in the snap of a finger. I was absolutely hooked on horror. With Get Out still standing as my favorite horror movie of all time, I have gotten more enjoyment out of horror films like The Thing, It, and even Peele's other cinematic work, Us. While I think Us is a good film in its own right, I still believe that it misses the mark a little bit in terms of story, especially with the pretty much perfect narrative, acting, twist, and ending that Get Out had before it. But nevertheless, I was still on the Jordan Peele train when his newest film, Nope, released a trailer. I watched it and was hooked from the very start. Daniel Kaluuya was back, and now Jordan Peele was beginning to tackle a film involving aliens? Sign me up! I was so hooked on this movie that I went to see it while I was on vacation in Michigan. I begged my parents to let me go to the theater all by myself to enjoy this inevitable masterpiece, they said yes, I went to the movie theater that night, and watched Jordan Peele display one of the greatest films of the year right in front of my eyes. This movie, while not as scary as many other horror films out there, had moments that were just unsettling and characters that were unsettling which made this movie feel more scary when watching it than it felt when I left. If you have seen the film, you probably know what I am talking about, but Jordan Peele absolutely nailed it when it came to tackling the grander themes in this film. The twist wasn't as effective as the one in Get Out but it was still one that left me very intrigued. However, I wish some parts of the movie were fleshed out just a bit more so I could have rated this movie a 10/10. Yet, this movie excelled in so many regards because of the writing and performances. Daniel Kaluuya, Keke Palmer, Brandon Perea, Steven Yeun, and so many others acted their hearts out and delivered performances that perfectly flowed into the story and message that this film was trying to tell the audience. I am all for talking about The Oscars because I wholeheartedly think that this movie deserves to be nominated for several awards. Do I think that this movie will end up winning any awards? I'm not too sure. But if it gets at the very least nominated for anything, I will be thrilled to see that Jordan Peele made it to The Oscars once again for the third time in a row for his third directed feature film. I am going to have to say that I recommend this movie more than any other movie on this entire list because of how eye-catching it really is. I am stoked to see any and all other Jordan Peele works because of how provocative and incredible they are. For a very long time, I considered Nope to be my favorite movie of the summer. I originally began conceiving this list after I saw the new B.J. Novak movie, Vengeance because I really wanted to cover so many of the great films I had the opportunity to see this year. I originally intended for Nope to be at the very top of the list and for another film to crowd the second place spot. That was until this one totally random Brad Pitt flick came out at the end of the summer.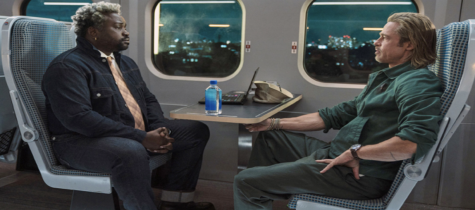 Bullet Train
If you told me in May that my favorite movie of the summer was going to be Bullet Train, a light-hearted and comedic action film starring Brad Pitt, Aaron Taylor-Johnson, and a bunch of other actors I am not familiar with, I would have told you to get out of my house because there is no possible way I would have believed you. I personally believe that in a few years, Bullet Train will receive cult-classic status because of how the movie displays its humor, moral, twists, and story. While it's a movie that I don't think I want to recommend to so many people, it felt like this movie was made for ME, as stupid as that sounds. It doesn't take itself too seriously which allows the comedy to punch at times when it needs to, and allows for the dramatic scenes to be badass in a way. When I went to the movie theater to see this movie as a birthday celebration, I was not expecting to love it as much as I did. One thing that appealed to me about this movie was that it took place entirely on this one bullet train, traveling across Japan while everyone is there for seemingly different reasons. As the film carries forward however, you find out that everyone is there for fairly similar reasons, I won't explain what exactly because you are going to have to see the movie to find out. The action was absolutely brutal with cinematography that made you feel like you could feel every punch and knock out that was dealt to each character, especially Brad Pitt's character. It completely has my sense of humor which is probably why I ended up liking it more than many other people, yet I am surprised that people weren't very impressed with the humor. Not every joke landed, but the way the editing handled the majority of the jokes was kind of genius and let the jokes hit a whole lot harder. The Japanese aesthetic was beautiful looking and gave the scenes so much more vibrant colors to work with. The costume design also leant to that neon-light style that Japan has which gives the film a largely colorful and eye-catching style that keep your eyes busy for the film's duration. The performances were very comedic to watch, yet you won't see these guys winning any Academy Awards for these performances. They very much lend themselves to the plot well and make for a very entertaining watch. That being said, I can't say that I recommend this movie more than Nope mainly because of the humor. Simply put, it's not for everyone. If you aren't onboard with the jokes by the first twenty minutes, then you probably won't get much out of this film. The action is incredible and the story is engaging, but I'd say that the humor makes up about 70% of this movie. I would have to compare this film to Shane Black's The Nice Guys based on how they are both action films that carry a comedic element. While The Nice Guys is more effective with the way it balances its jokes and story, Bullet Train is still a great film that really kept me engaged as I watched it with my friend group. Although I would personally say that you should watch Nope before Bullet Train, I still think that Bullet Train is the biggest hidden gem of the summer and should be watched and appreciated more by filmgoers. Again, do I recommend this movie?… I'm not too sure! If you want to watch it then, by all means, watch it! But if you don't, then I'd say you don't have to, there are plenty of great films out there for you to watch and enjoy.
Those were the highlights of films that I watched over the summer! I watched countless other movies in theaters but these are the ones that stood out among the rest. I am still continuing to watch movies and TV shows during the school year, and I am looking forward to writing more articles about the new things that I watch! Be on the lookout for reviews of new films, especially when Academy Award season hits. In terms of my next review, I am going to be writing about Nathan Fielder's new HBO show, The Rehearsal. Get ready for that!