Cleveland Election Day 2021: Results and Analysis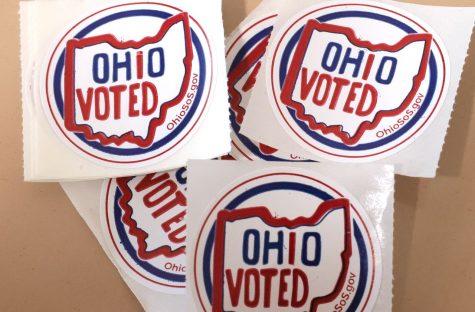 November 2nd, 2021, concluded a very rocky end to a mostly uneventful election season. The headliner across the country was in Virginia governor's race between Glenn Youngkin and Terry McAuliffe. Closer to home, the only real intense battle was the Democratic primary election between Nina Turner and Shontel Brown way back in early August, which was decided by only 5 points. But nevertheless, election results are always exciting. In northeast Ohio, the headlines were dominated by three key elections. These were House District 11, Cleveland Mayor, and Issue 24.  
House District 11 (Shontel Brown (D) vs Laverne Gore (R)):  
This specific election didn't keep anyone on their toes, considering that District 11 has not gone to the Republican side in over a century. But results for a federal congress seat is something that people, even nonlocals tend to keep their eyes on. And with good reason too. The current house make up is 221 (D) – 213 (R) with one current vacancy, so every seat really does count. The results of this election didn't surprise anyone, with Shontel Brown winning 79%-21%, roughly 60,000 vote differences. The results of this election won't change anything significant in the House but has finally filled the former seat of former congresswomen and current Secretary of Housing and Urban Development, Marcia Fudge.  
Cleveland Mayor (Justin Bibb (D) vs (Kevin Kelley (D)): 
This election, however, did spark some interest in terms of the results, hence my last article. Both candidates were Democrats, and the polls showed forty percent of voters were still undecided with just weeks to go until election day. When election day came, the results surprised many. Not just from the result, but the margin of victory. The results were 63%-37% favoring Bibb. Some of the latest polls only favored Bibb by up to 10%, which all goes to show how you never really know exactly how an election will end up based off polls alone. Mayor-Elect Bibb will start his public service career in January 2022.  
Issue 24: 
This issue can arguably be tagged right alongside the Cleveland mayoral election. The issue was mainly what divided the two Democratic candidates. The issue was whether to give the Community Police Commission more flexibility to investigate police officers. After seeing initial results from the Cleveland mayoral, it is not surprising to see that the two results lined up, considering that Justin Bibb supported issue 24. The results were 59%-41% with the issue passing. The issue will go into effect starting December 2nd, 2021.  
What can these results mean for the future?  
The midterm in 2022 is now officially less than a year away, and the 2021 election lays the groundwork for all the drama and controversy that is to come. Both Democrats and Republicans will use these results to strategize for next year, as well as for the all-exciting presidential election in 2024.  
Cheers to the conclusion of this election season, and stay tuned, as the 2022 election season is just beginning to heat up.