Cleveland Cavaliers Season Preview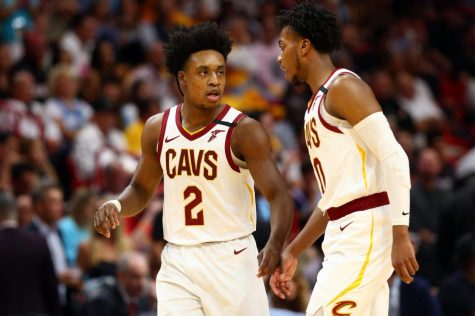 After three straight disappointing bottom five record seasons post LeBron era, the Cleveland Cavaliers are at last rebuilding. In the offseason, they locked up Jarrett Allen to a 5 year, 100-million-dollar contract, making him the seventh highest paid center in the league. Additionally, they signed 7-footer Lauri Markkanen to a five year, 68-million-dollar contract via sign-in-trade, correspondingly letting go of hometown fan favorite Larry Nance Jr. The Cavs also acquired veteran guard Ricky Rubio from the Minnesota Timberwolves and gave up wing Taurean Prince. Other offseason additions include Denzel Valentine and euro league point guard Kevin Pangos. Finally, USC's Evan Mobley will be joining the team after being selected as the 3rd overall pick in the NBA draft. Even with all these great offseason additions, I wouldn't get our hopes up this season to make a deep run in the playoffs. Experts estimate the Cavs will win only around 30-40 games this season.
Still, we should expect at least a progressive and experimental year from the young core of Garland, Sexton, Okoro, Mobley, and Jarrett Allen. Darius Garland is a potential Most-Improved-Player candidate, as he is predicted to improve greatly this year. We undoubtedly have one of the best developing rosters in the league thanks to Koby Altman's strategic trade and draft decisions. Under JB Bickerstaff, and with our young players to take an expected jump, it would be reasonable to put the Cavs in the 8-11 seed range.  The Cavaliers certainly have talent, but it needs to be seen how these players can mesh together. Having two 6'1 guards nicknamed 'Sexland' and two 7'0 centers nicknamed 'Frobley' could cause some long-term issues. Sure, the nicknames are cool, but that shouldn't be an excuse to stop the administration from turning this franchise around.
This season will play a pivotal role in Collin Sexton, and Jarret Allen's long term stability in Cleveland. It is possible that Allen will be traded or released should the Mobley-Allen duo not work out. The lineup of Garland, Sexton, Okoro, Mobley, and Allen will have a chance to prove their worth. With this display of talent, Cleveland coaches will be able to see if the current line-up can work for the next 3-5 years. If not, the worst-case scenario would be trading either 'Sexland' or 'Frobley' and getting an asset who fits into our system better. Although the past 3 seasons have been rather disappointing, there should be some excitement in Northeast Ohio with the Cavs finally heading into the right direction. Still, there is much work to be done until the spirit and work ethic of the 2016 team can finally be restored.