Browns Continue To Struggle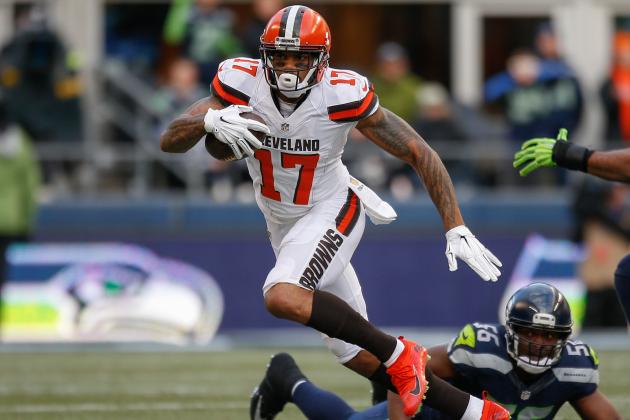 The Cleveland Browns are currently the worst team in the NFL, no thanks to some hard luck so far this season. Other teams have been able to outscore, outsmart, and outplay the Browns on a weekly basis. After Sunday's loss to the Bengals, the Browns have now fielded 6 quarterbacks this season: Robert Griffin III, Josh McCown, Cody Kessler, Charlie Whitehurst, Kevin Hogan, and Terrelle Pryor. At times, the Browns' wide receivers and running backs have shown promise, but the Browns' ability to translate this promise into victories on Sunday has been impossible because of the inconsistencies of the quarterback position. The highlight of this 2016 offseason season was the signing of free agent Robert Griffin III, former quarterback of the Washington Redskins. Sadly, he was injured in the first game of the season against the Philadelphia Eagles with fractured bone in his shoulder, forcing him to miss at least 8 games this season.
The Browns game on Sunday against the Tennessee Titans had put some things into perspective for Cleveland fans. Cody Kessler, a third round draft pick from USC, satisfied fans' urge for a competent quarterback. Kessler outperformed in week 6 the other quarterbacks in weeks 1-5. Although he may be a rookie, he has shown impressive skills in the passing game. He might turn out to become a valuable asset for Cleveland. The Browns' biggest problem, however, is quarterback depth. Josh McCown was the starter for a few weeks prior to his injury and was a good asset. Our backup, and possible starter depending on Cody Kessler's injury, is Kevin Hogan, a rookie from Stanford University, and Terrelle Pryor Sr., who is primarily a wide receiver. We are stuck in a position where if any one of our QB's is injured, this Cleveland team of ours is done for. At this point in the season the browns are 0-7, on the fast track for the first overall pick in next year's draft. There will be a point in time when the Cleveland Browns will be good enough to make the playoffs, but a strong draft class this year and the discovery of a franchise quarterback are the most important elements for future success.