Review of Marvel's "Shang-Chi and the Legend of the Ten Rings"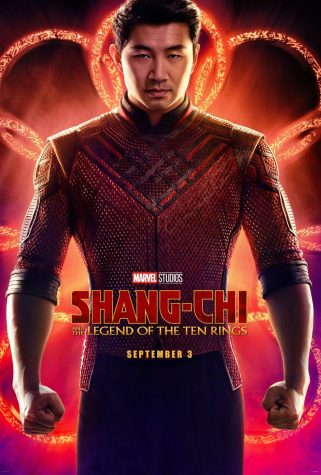 I had fairly low expectations for the release of Shang-Chi and the Legend of the Ten Rings. This is ironic being that I am a huge fan of the Marvel movies; they are not only entertaining, action-packed, thrill rides that keep audiences on their toes, but they are also the perfect opportunity to get out of the house and hang out with friends. However, after the box office atom bomb that was Avengers: Endgame, Marvel seemed to have lost their magic. While movies like Spider-Man: Far From Home and Black Widow were not terrible, it seemed like the studio was sticking to a formula for the sake of making more money. So, when I watched the trailer for this new release, I was under the impression that Marvel was back with another overproduced film. Walking into the theater, I was ready to keep a dead-panned face on for all two hour and twelve-minutes of the film. Much to my surprise, however, I left the theater satisfied with what I had just watched. Though Shang-Chi wasn't anything spectacular, I still thoroughly enjoyed what this movie brought to the table.
As far as the story goes, it's a fairly basic Marvel movie plot that is meant to set up a new hero and his place in the Marvel Cinematic Universe. Shang-Chi, a well-trained martial artist, runs into conflict when his father believes his mother is still alive and being held captive in a forbidden cave that hasn't been opened for thousands of years. So, Shang-Chi has to stop his father before he opens the forbidden cave and unleashes whatever is inside it. It's a very basic plot that doesn't try to be anything more than that. However, the action scenes make the movie stand out among all other Marvel movies. The actor playing Shang-Chi, Simu Liu, is an excellent fighter, and the fight choreography really complements how good of a martial artist he is.
What really excites me about these fights, though, is the apparent lack of CGI in them. For most of the film, the only weapons that Shang-Chi possesses are his fists, which means the fights are forced to be more practical and don't have to rely on CGI bullets, lasers, energy blasts, etc. Simu Liu carries this movie on his shoulders with his immense talent in martial arts.
However, his performance, and that of many of the actors in this film, feel flat. While none of their performances are necessarily bad, they do not stand out. The only exception is Awkwafina, whose comedic performance makes her a standout. Not only that, but whenever the film does use CGI, it looks somewhat strange. As is normal with movies in the MCU, the CGI can range from looking stellar, to looking very flat and lazy. In the case of Shang-Chi, while the mythical creatures in the movie look great, the other effects like green screening and laser blasts are underwhelming.
Despite the tropes that Marvel Cinematic Universe movies normally fall victim to, Shang-Chi does a good job at differentiating itself from the rest of the canon. While it is in no way an amazing movie that is going to shatter records, it is certainly a step in the right direction for Marvel. I thoroughly enjoyed Shang-Chi and the Legend of the Ten Rings and recommend you watch it sometime. And as for now, I can't wait to see what this means for the future of Marvel movies like Eternals and Spider-Man: No Way Home.