Pinecrest: Your Newest Playground and Hangout Spot
Anyone who has travelled up I-271 North through Beachwood or taken Harvard Road to get to the myriad of fast food restaurants at Harvard Park frequented by US students has seen the colossal dirt mounds and ominous chain-link fence next to Red Robin. But few know exactly what lies beyond that fence or what is planned for this spot in the coming years. Inside this vast dirt field in Orange, the building under construction is not simply another hotel or restaurant to join the ensemble of boring, mundane chains along I-271. No, this development is something much bigger. It's called Pinecrest; it's the next big shopping mall of the east side; and it's less than ten minutes away from US.
In simple terms, Pinecrest is a new and improved Legacy Village. The development will feature 400,000 square feet of high-end retail shops, many of which are new to Cleveland. In comparison to other east side "lifestyle centers," Pinecrest will be only 33% smaller than Legacy, 58% smaller than Beachwood Place, and 42% larger than Eton Collection in terms of retail floor space. The development will also showcase the first Cleveland manifestation of Marriott's latest luxury hotel collection inspired by modern European design, known as the AC Hotel. This 145-room tenant is one of the center's several anchor businesses. Additionally, expect to see 87 lavish apartments and 150,000 square feet of office space at Pinecrest in the near future.
When should you expect to see Pinecrest finished? According to their website, it won't be finished until spring of 2018. But some retailers will be moving in as soon as mid 2017.
The project has been planned for over 3 years, but the developers have finally secured funding and began breaking ground in the past several months. Fairmount Properties, the same company responsible for First & Main in Hudson, and, most notably, the new Flats East Bank development, will be overseeing and managing the construction of Pinecrest. So if you've ever eaten at Costal Taco or Alley Cat Oyster Bar, attended SWAP at the Aloft Downtown, or visited downtown Hudson, you should have a good idea of what to expect at Pinecrest.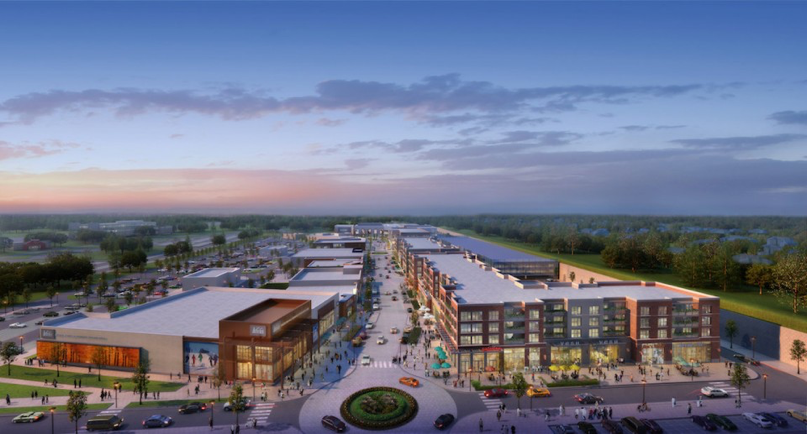 So how will this new shopping center affect you?
First and foremost, expect a wide range of new stores and amenities previously lacking on the east side. Silverspot Cinema, a high-end movie theater that serves gourmet food during its showings and features reclining leather chairs in all its theaters, is one anchor at Pinecrest. Whole Foods, most likely your parents' go-to grocery store, will make an appearance at Pinecrest as well. Another reincarnation of Red the Steakhouse will be included. Pinstripes, a luxury bowling and bocce center will make its Cleveland debut. Vineyard Vines, undoubtedly the most prevalent clothing brand at US, is planning on introducing a full store at the center. REI, a higher-end version of Dick's Sporting Goods, is also a key anchor of Pinecrest. FlipSide, a Chagrin Falls-based upscale burger joint, will inaugurate another location in Orange. And Restore Cold Pressed, an organic juice bar that you've probably seen if you've scrolled through any HB girl's Instagram feed, is another planned addition to Pinecrest.
Fairmount Properties is also targeting a number of bistros and cafes for Pinecrest, so expect a few more lunch options (when you're a senior, of course) and a number of new after-school hangout spots. Fusion, a hip, Asian, Chipotle-style restaurant featuring sushi and other Japanese entrees, has already agreed to move into the center, and other "fast casual" restaurants are predicted to sign lease agreements in the coming months.
Pinecrest will inevitably become another spot for US students to eat, socialize, and simply hang out. Yet, after talking to a number of US students, very few even know that this new development exists. A few students who have heard about the new movie theater or the bowling alley expressed excitement and anticipation, but overall, due to perhaps a hidden location or a lack of marketing, the specifics and even the existence of Pinecrest are largely unknown to the student body.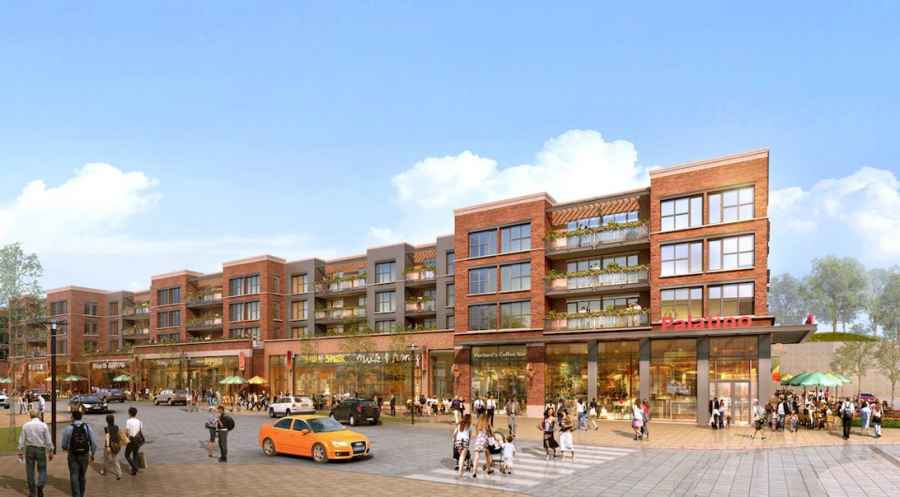 Pinecrest's sleek, modern design and new collection of retail and restaurants has received a lot of positive attention from those who do know about it. But is it really worth all the hype?
In my opinion, no. In an article about Pinecrest, Cleveland.com notes that tremendous competition exists between major shopping centers on the east side, and when a new development moves in, it tends to steal customers from other ones. In the case of shopping centers, success is a zero-sum game; if Pinecrest succeeds, Legacy Village, Beachwood Place, and Eton will most likely suffer accordingly. Indeed, the Whole Foods and Red the Steakhouse moving into Pinecrest are both relocating from their current Woodmere locations. Expect REI to steal customers from Dick's, the AC to steal travellers from the new Hyatt Place at Legacy, and the numerous restaurants to fiercely compete with their Beachwood and Woodmere counterparts.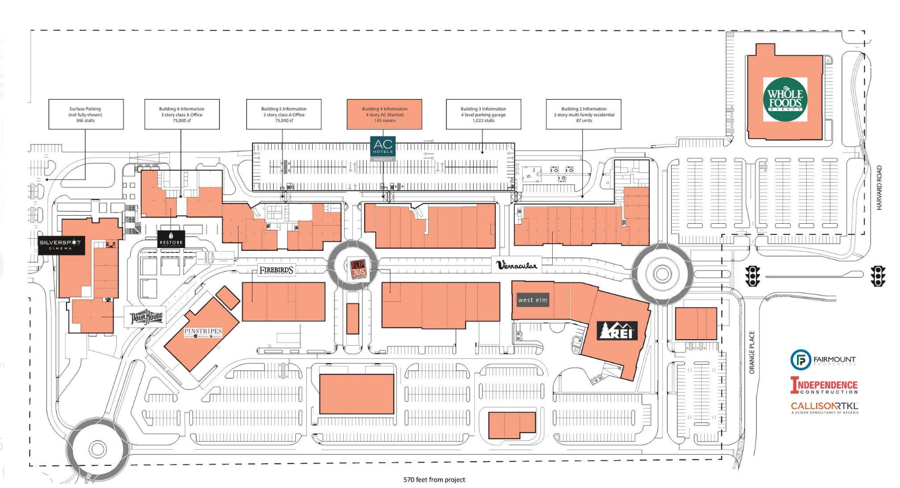 Not only will Pinecrest detract from the success of perfectly good current shopping centers, but also Pinecrest will create more congestion within the already busy junction of Richmond, Harvard, and 271. If you've ever taken Harvard to get to Chik-fil-A from US, you've sat through the hour-long traffic light at Harvard and Richmond; don't expect this light to get any shorter with more people flocking to the intersection. Moreover, Pinecrest will be the fourth major shopping center along a mere five miles of I-271. If you utilize this highway to get to school every day (or anywhere), expect your commute to lengthen with more traffic from the addition of Pinecrest.
Pinecrest is a mixed bag of opportunities and challenges. You might gain more fun amenities closer to home and school, such as a movie theater, bowling alley, and plethora of upscale restaurants. But you'll also inevitably witness a decline in your current favorite hangout destinations, such as Legacy or Eton, as well as simply more traffic in an already congested area. So is Pinecrest really a major benefit for you as a student? Like most new ideas, only time will tell.