Thoughts on This Year's Soccer Season So Far and Next Year's Outlook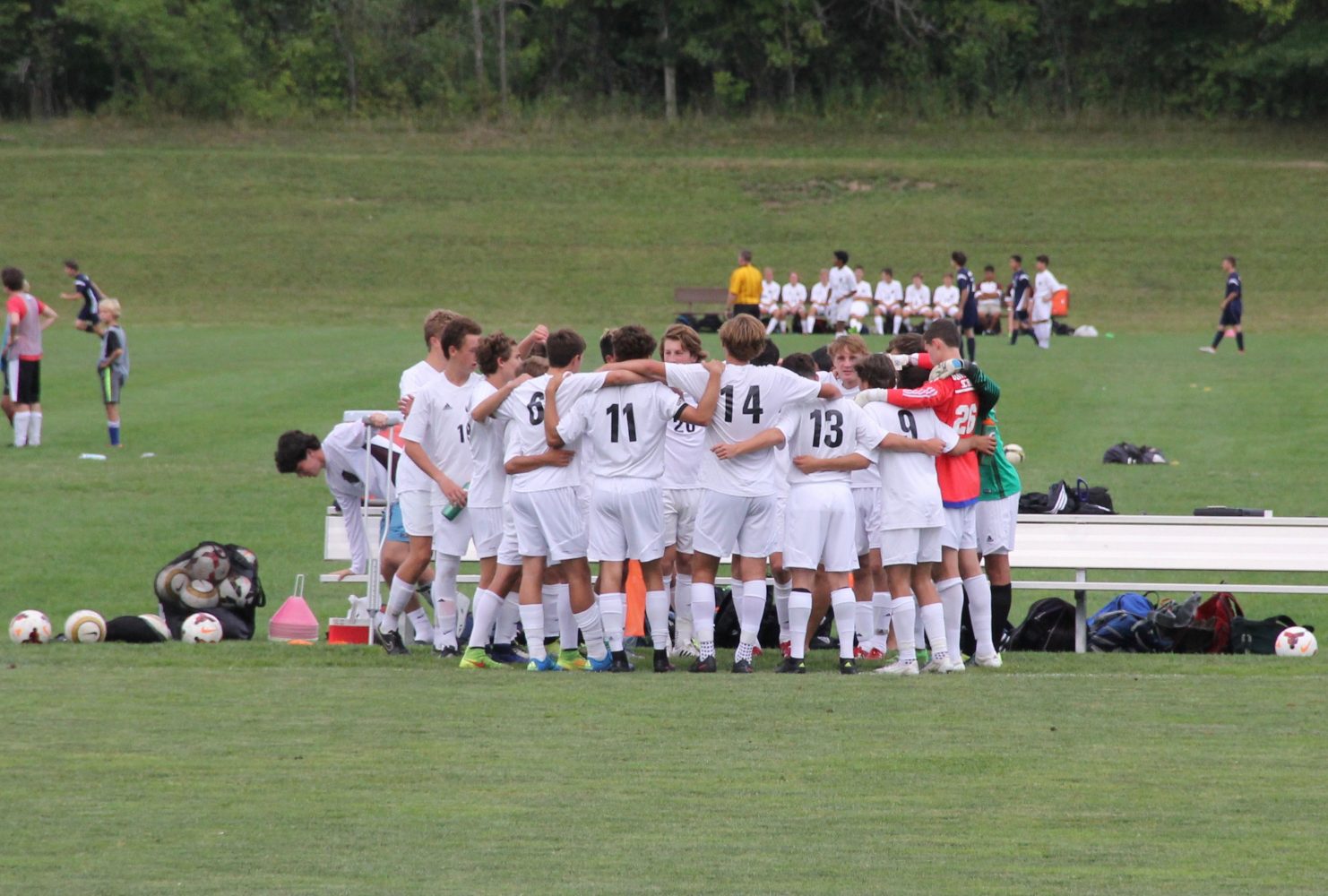 The University School Soccer team has had a great regular season, claiming the first seed for the playoffs. I interviewed Kyle Winings, a junior left midfielder with 5 goals and an assist already this season, to see what he thought about the team, its progress so far, and its future.
How would you say the season is going compared to the previous season?
This season has been a definite improvement from last season. While we lost a couple great seniors and kids to academy that we thought would impact us this season, we have been able to overcome this adversity. This season we have grown closer as a team and are all willing to put in work for out teammates. This chemistry and work ethic has allowed us to achieve as a team and have a strong season this far.
What has been the biggest accomplishment for the team so far?
Our greatest accomplishment so far has been going through the middle section of our schedule without a loss. During this stretch, we played some of the best opponents in our area, including CVCA, Orange, and Bay Village.
How does this season's style of play compare to other seasons'?
The style of play this year is different from past years. In the past we have played with two strikers and only three at the back. Last year we found that in order to be successful we needed to switch up the formation. This year we have moved to only 1 striker and 4 in our back line. This change has helped us improve our record.
How do things look for next year? There are a few seniors leaving, how will the group of incoming freshmen and players possibly coming back from academy impact the team?
It looks like next year is going to be another great season. Even though we are losing a number of seniors, the juniors and sophomores at the moment will continue to improve as players. Also, the possibility of players coming back from academy will add on to an already talented team of players.